Bookbags are optional, and gym shoes must be purchased separately. Order at
www.shopttkits.com
using order code: 79058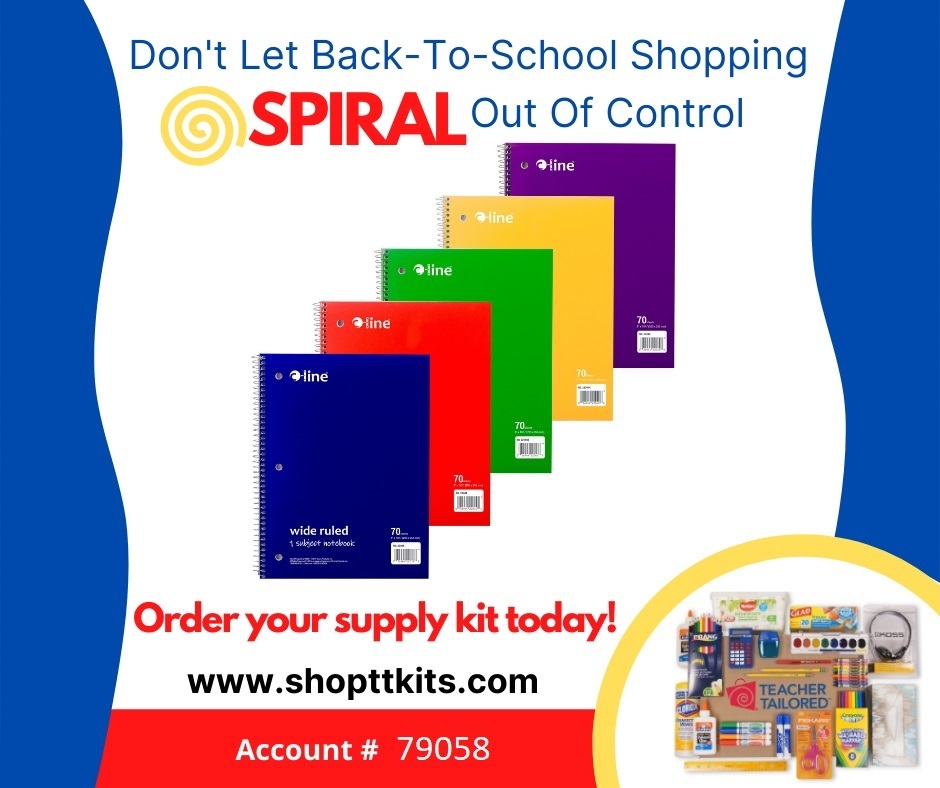 Deadline to order is June 21st! Get your order in today, and use the summer to relax!! Order code 79058 at
www.shopttkits.com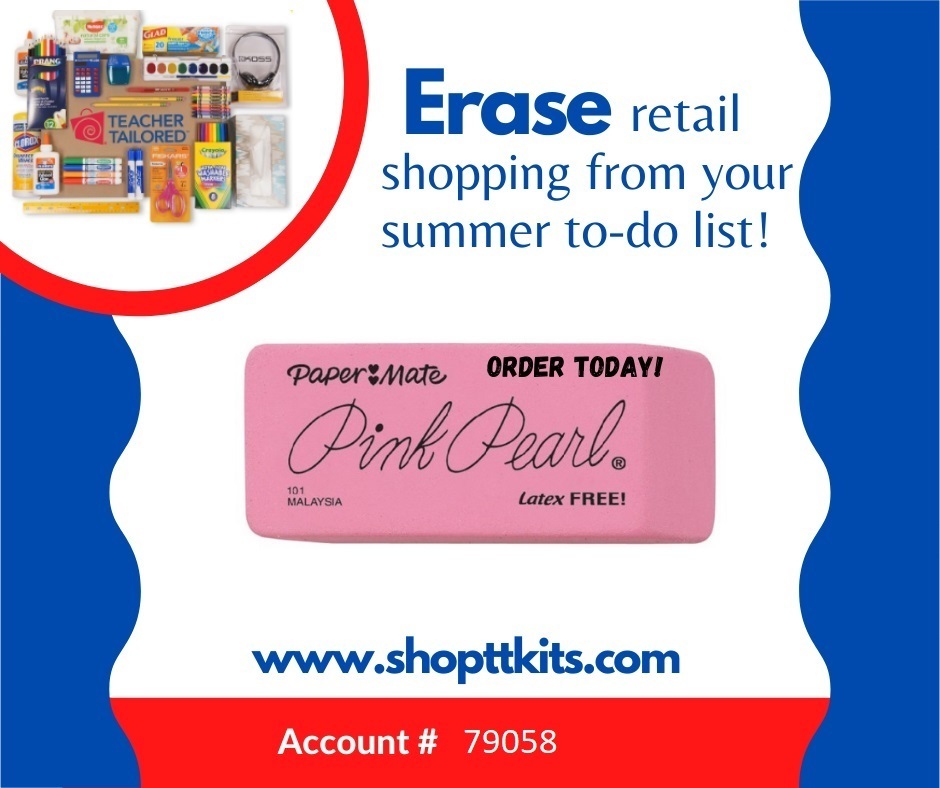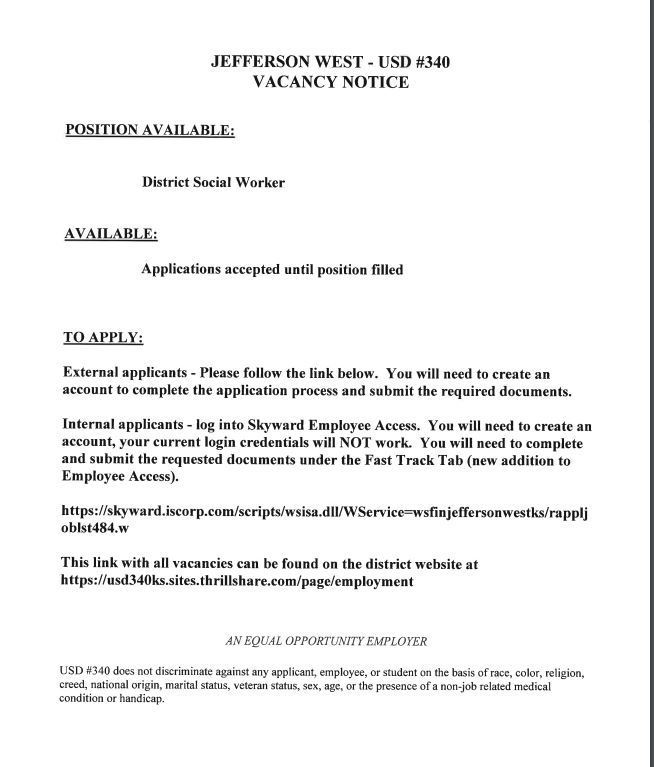 If you're ANYTHING like me, and put off school supply shopping until the last minute, this may be a fantastic alternative! The supplies are already sorted out into their class. You just put in the code 79058 at
www.shopttkits.com
and find your corresponding class(s). Fill out your information, and the school supplies will come to YOU!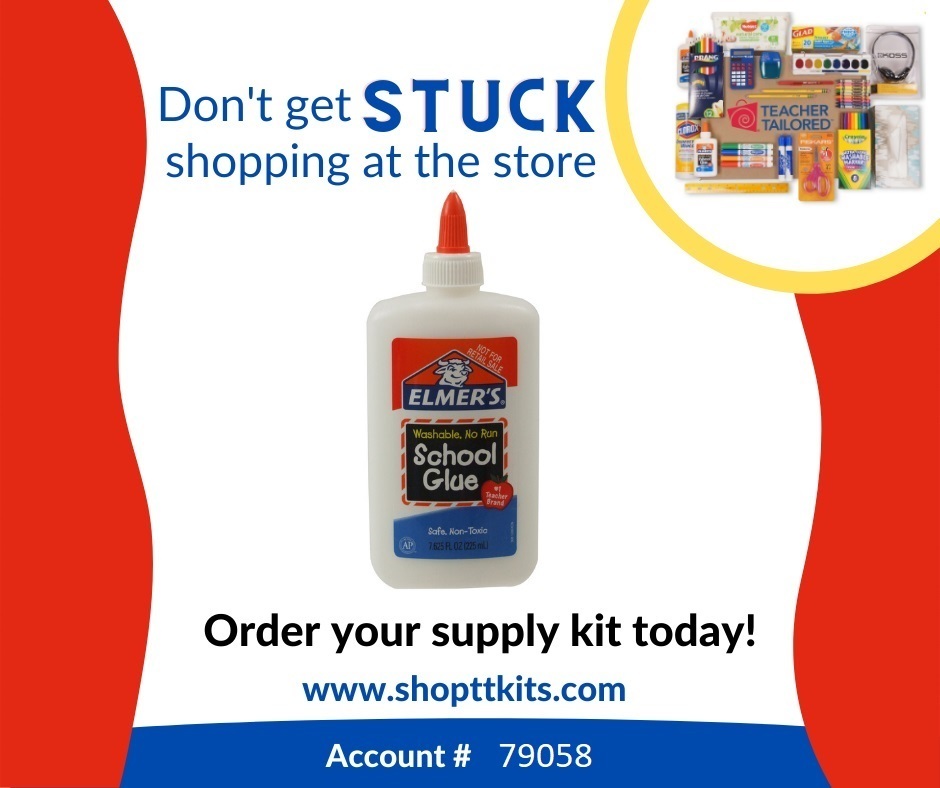 Don't forget! Today is the day to meet the new superintendent, Jason Crawford, and welcome him into our district as well as our community. See you there!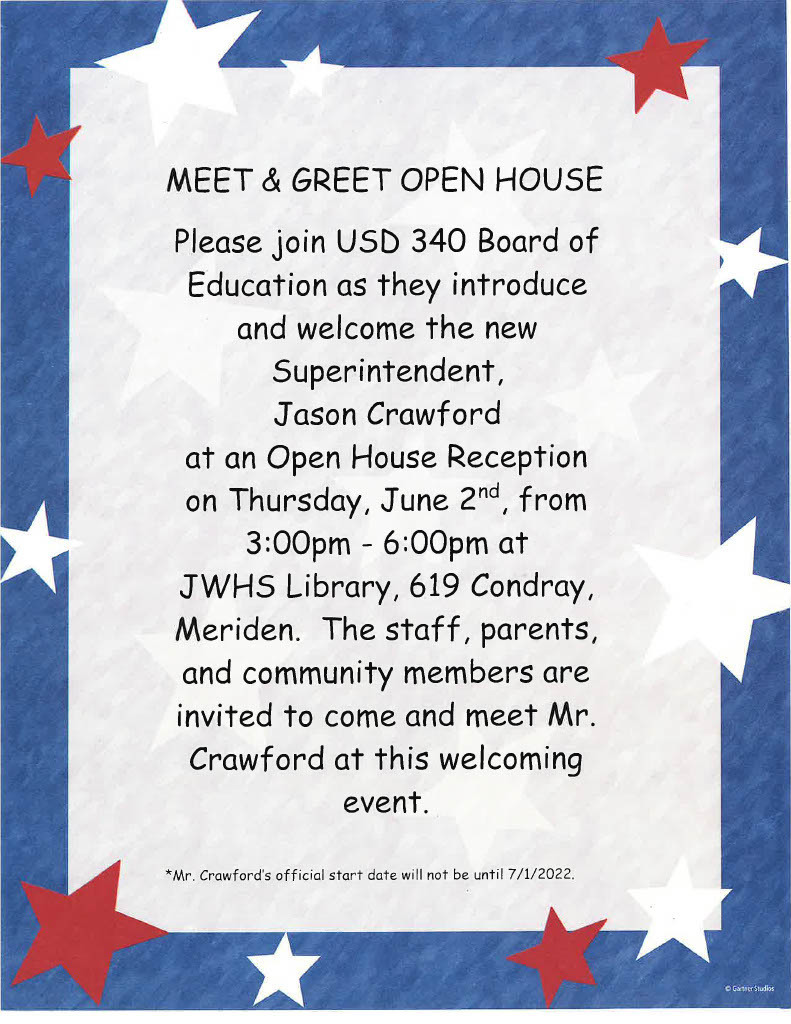 Please see the attached images for the upcoming summer camps: Girls Volleyball Girls Basketball Boys Basketball Summer Football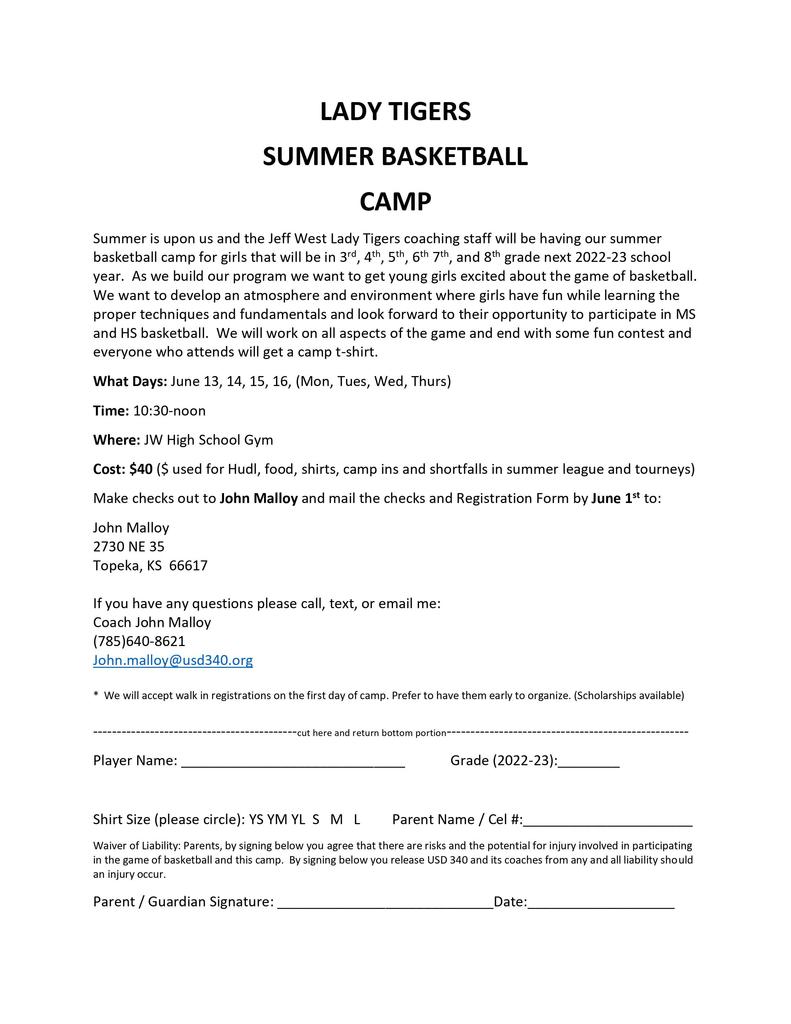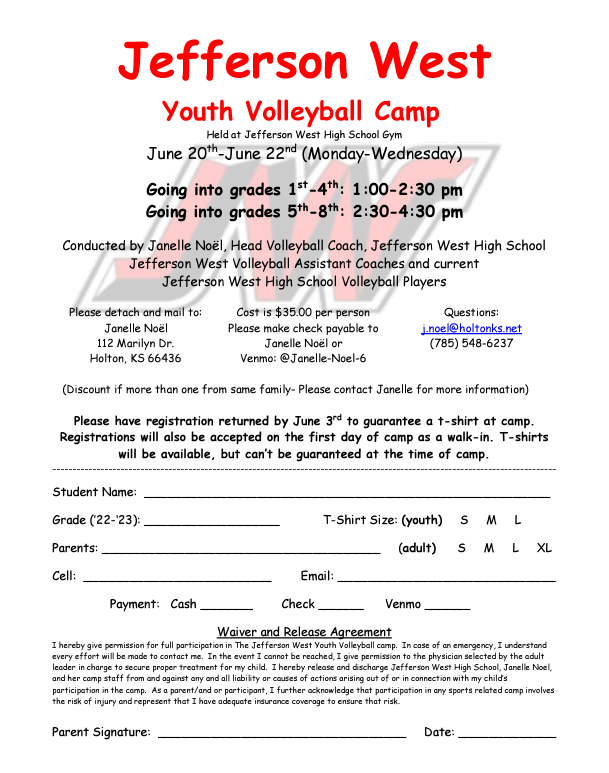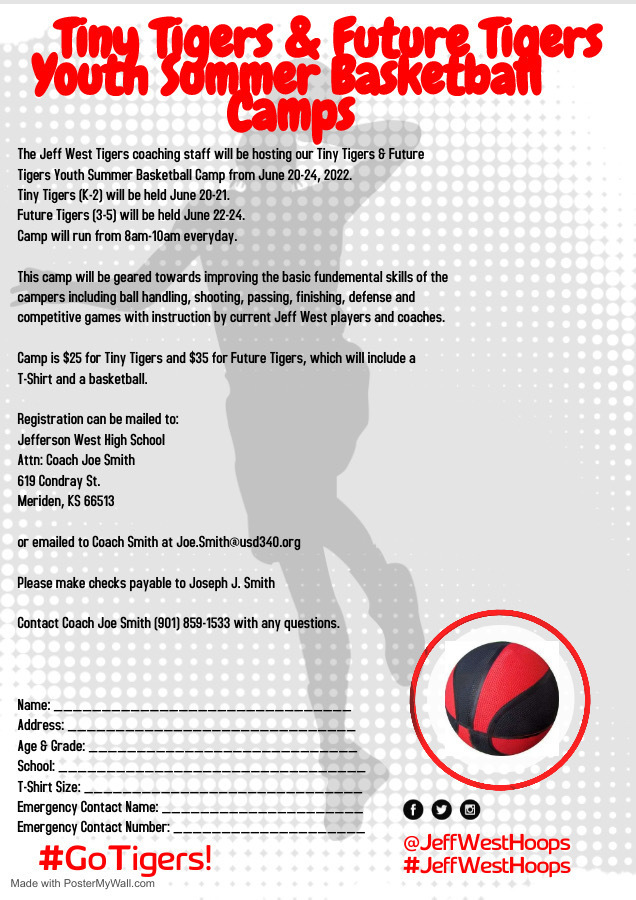 REMINDER: JWES Awards Ceremony is TOMORROW at 8:30 am. Family is welcome to attend. Students can leave after the ceremony and are to be signed out in their classroom. We will see you in the morning!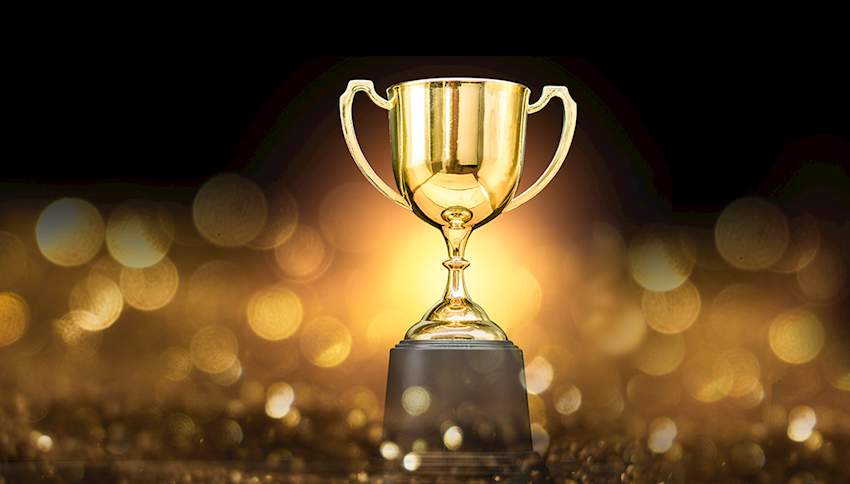 Today is School Lunch Hero day, we are thankful for these amazing women that feed our students everyday!
Looking to hang out with a bunch of fun, energetic kiddos on May 13th? Look no further! We are currently looking for volunteers to help out with Field Day. Lunch and water will be provided. We look forward to seeing you! Please click this link to sign up:
https://forms.gle/2n9zTG8jFBBvH3Qu9
Cooper is ready for his afternoon nap, thanks to Miss Keira Farrant reading him a bedtime story on this rainy afternoon.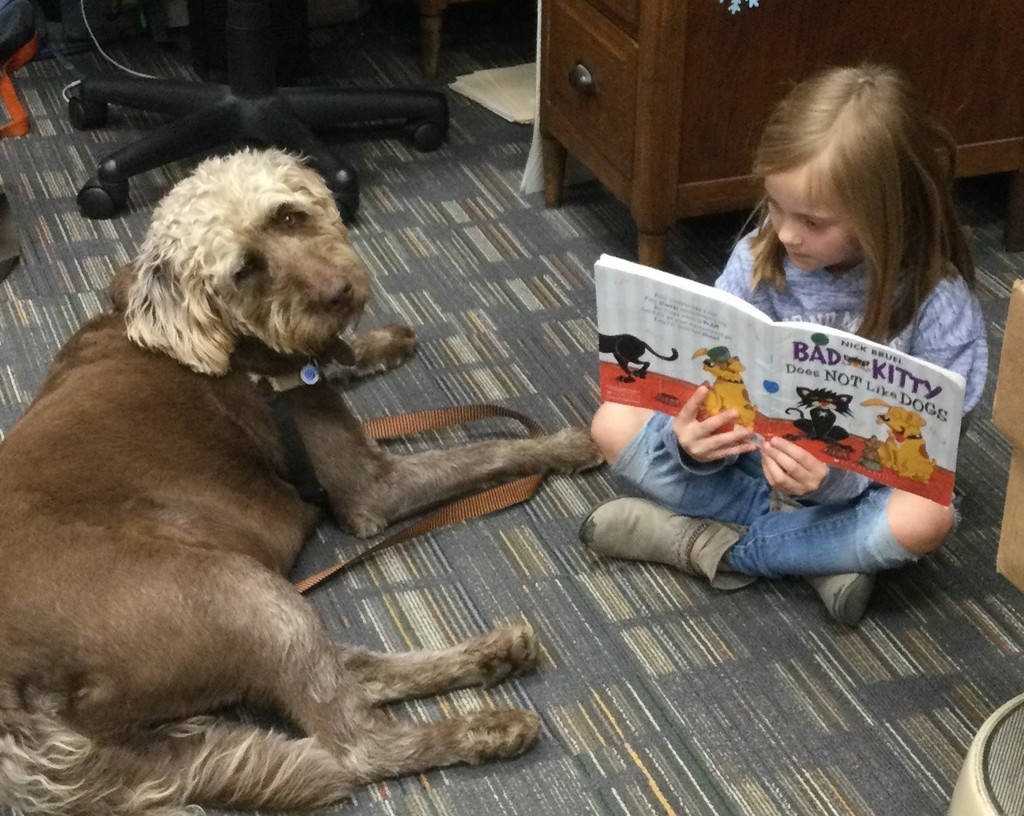 PLEASE NOTE: Due to the forecasted weather on Thursday, the playground opening will be moved to Friday, May 6th. Same time, location, and activities, just a new date. Thank you for your understanding, and we can't wait to see everybody for the big event!!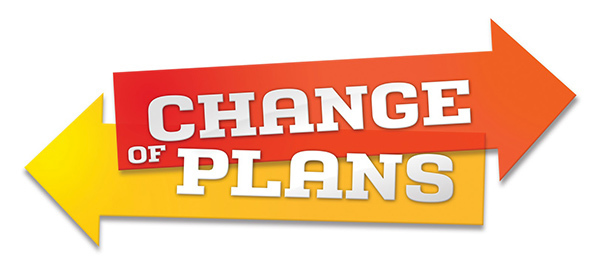 Parents and Students: Over the weekend, be sure to read chapters 4-9 of Where the Moon Meets the Mountain. We will be discussing these chapters on Monday. Have a wonderful weekend!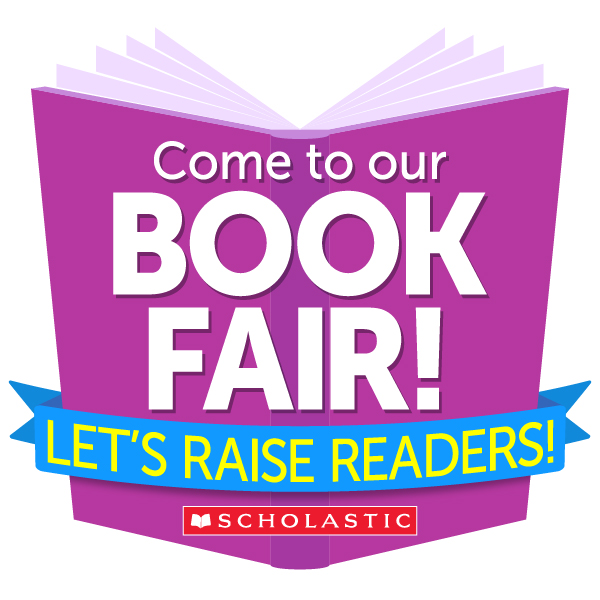 Parents, we are starting our One Book, One School book today, April 21st. Please check your child's bookbag for the book and reading schedule. We ask that you read with your child. Either you read to them, you take turns reading, or they read to you, any combination works. We will have questions and discussion the following day at school. This is a longer book than we have done in the past, but we think it will be so worth it! If you get behind on reading, don't get discouraged, just try to make it up when you have the time. We thank you in advance for all that you do to make Jeff West the best!! -Mrs. Lloyd Where the Moon Meets the Mountain: Thursday, April 21 read Chapters 1-3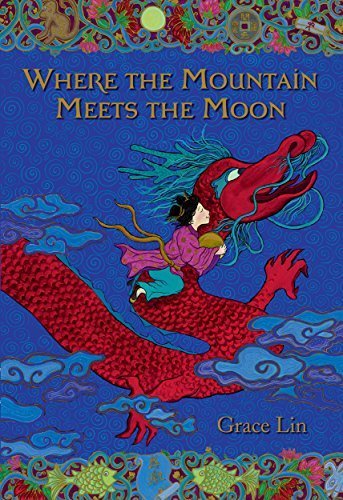 What: The Jefferson West High School CARE Team is providing afternoon care for children K-5th grade as a fundraiser. 100% of funds will be used for high school students in financial need to offset costs of college courses or extracurricular activity costs. When: Saturday April 30, 2022 Where: Elementary School Gym & Commons Time: 12:30-3:30 Cost: $15 per child and each additional child is $10 for the entire event. Max is 50 students; first-come, first-served. Make checks payable to USD 340; Memo—CARE Team. Please drop off at any school office; ATTN Jaylyn. We will have gym games as well as puzzles, board games and coloring for your kids to enjoy! We will also have a light snack and drinks available. Five adult staff members will be supervising along with high school volunteers. How to Register:
https://docs.google.com/forms/d/e/1FAIpQLSfrEZ-ym26PyUbJPcFk_PyCdu8Q-quniAPSJ8rJU6jHCNGK6A/viewform?usp=sf_link
Registration Deadline: April 27th Please call Jaylyn Beaty-Starr if you need help with registration. 785-484-3331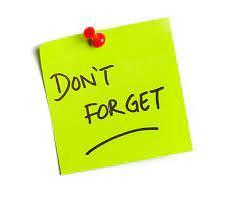 As some of you may have heard, Mrs. Holloman has recently been hospitalized and will not return to JWES this school year. We deeply miss her and want to wish her a healthy recovery. Many have asked how they can help. I reached out to Mr. Holloman and he said she loves cards and letters… If you are a current Mrs. Holloman family, a past Holloman family, or know her and her family as the long time Tiger community members they are, the family asks that you shower her with cards of love and support. You may buy or create (with the help of your student) a card and write her a special message inside. Help us brighten her day and help her be TIGER STRONG. Cards may be sent to the Elementary School any time and we will see they are delivered to Mrs. Holloman. Pictured here is a special mailbox by the office for her cards. On behalf of the Holloman family, thank you for your support, your love, and your prayers. Always Tiger Strong, Mr. Sturgeon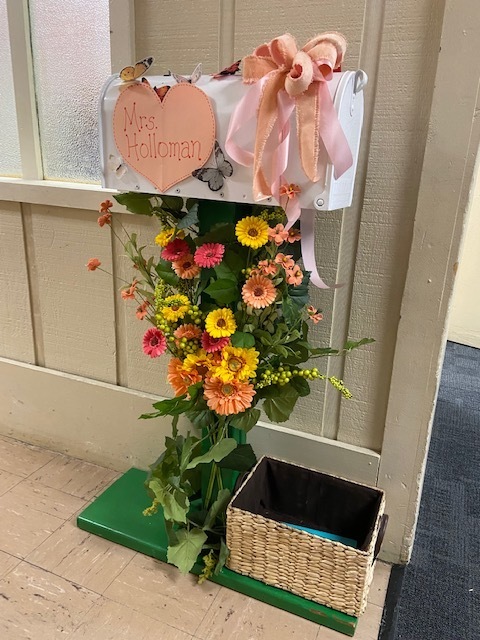 What: Jeff West 2022 All School Carnival When: Saturday April 2, 2022 @ 4:00 PM to 8:00 PM Where: Jeff West High School See flyer for additional information.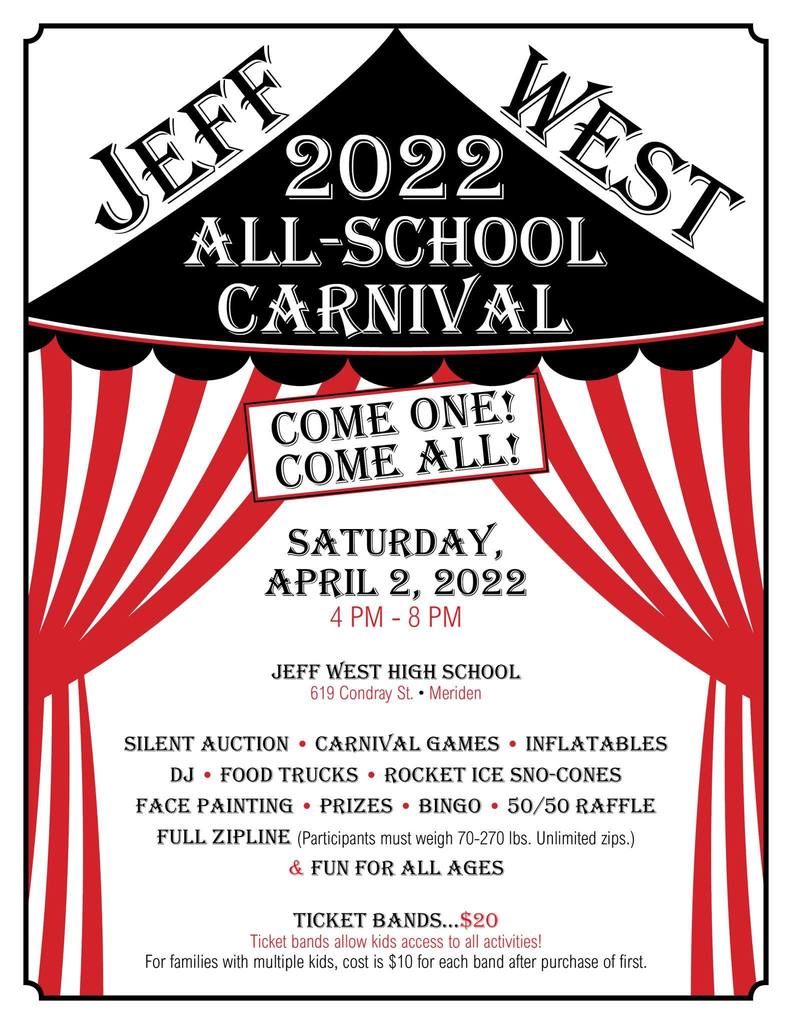 Llama Llama Red Pajama! Wear your coziest PJ's tomorrow!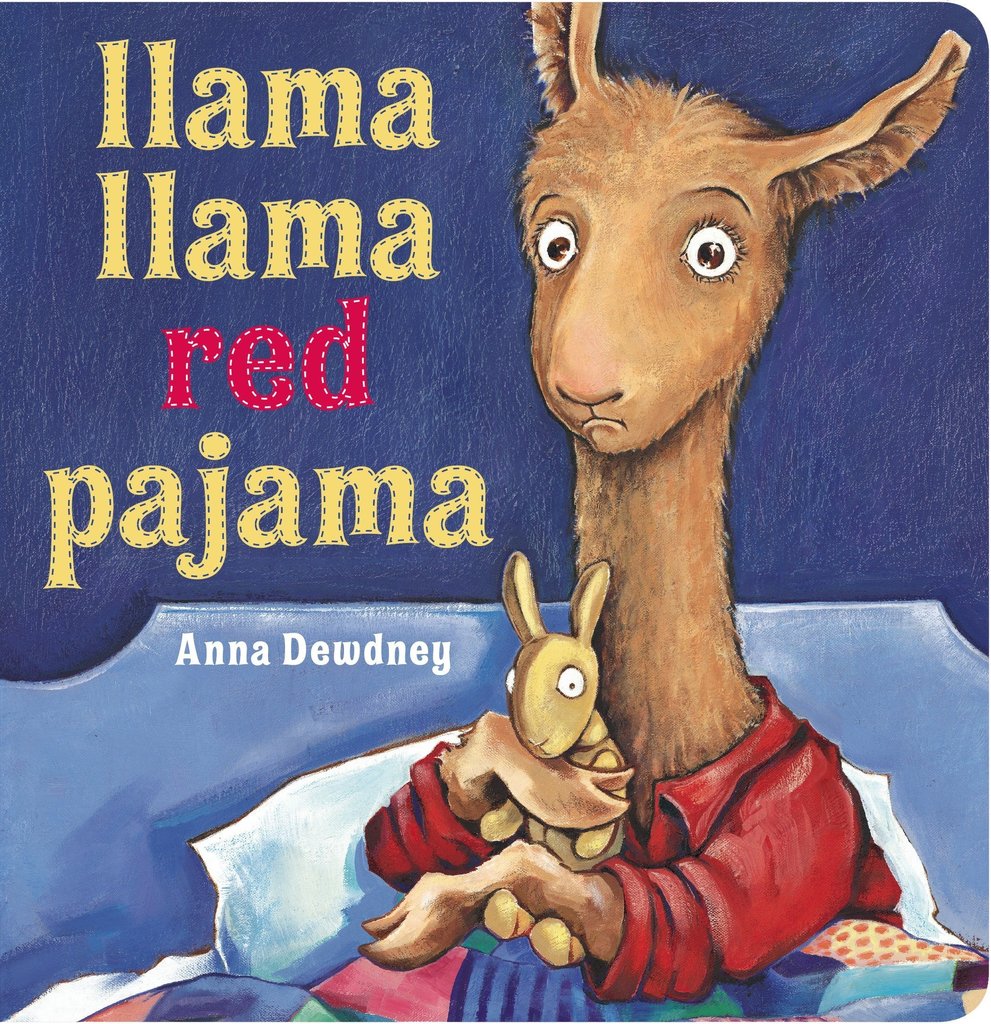 Tomorrow is "Dress As Your Favorite Book Character" day! Doesn't have to be Dr. Seuss, however. Bring your best Heffley!! #cheesetouch